Automotive, Aeronautics & Space
Advanced Materials & Nanotechnology
Food, Agriculture & Consumer Products
Chemistry & Catalysis
Energy & Electronics
Mining, Environment, Oil & Gas
Pharmaceuticals
Medical & Biotechnology
Automotive, Aeronautics & Space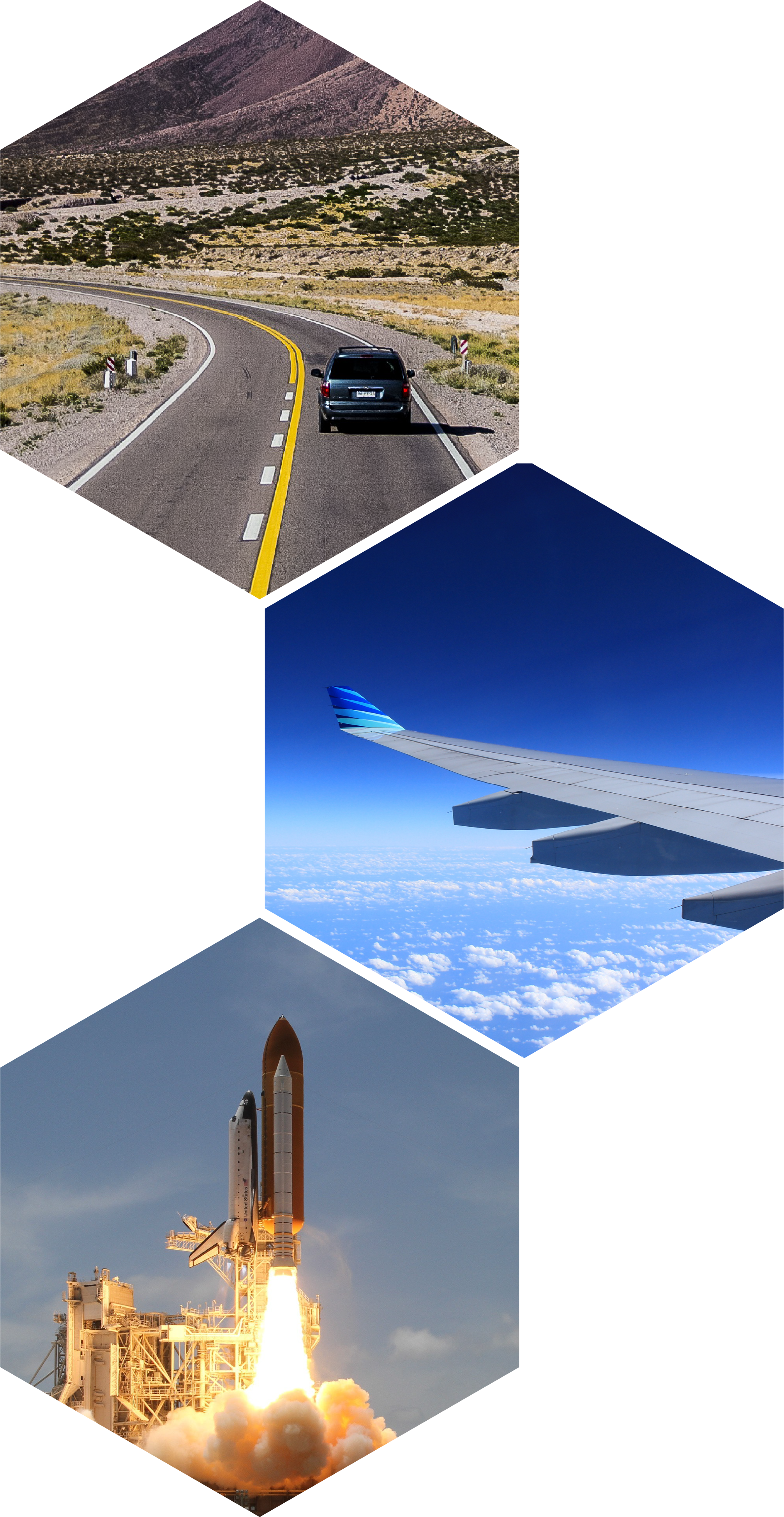 In operando stress and fatigue mapping within machine components.
In situ studies of surface treatments and coatings.
Characterising materials (e.g. plastics, composites, fabrics, metals, and alloys) to improve performance, safety and comfort.
Tracking combustion and catalytic processes in situ (both structural and chemical), under standard catalyst operating conditions.
Investigating the atomic- and micro-structure of metals, alloys, glasses, ceramics, semiconductors, composites, metal foams, and nanomaterials.
Non-destructive quality-control testing to detect hidden defects and other manufacturing anomalies.
Tracking material changes during operation (from milli- to pico- or femto-second timescales) to reveal structure-property relationships.
Application example
Newly designed machine parts can be probed to reveal and quantify residual stresses from the production. The data can be used to validate and improve models of how these stresses form, which allows engineers to design safer and longer-lasting components.
Advanced Materials & Nanotechnology
Food, Agriculture & Consumer Products
Chemistry & Catalysis
Energy & Electronics
Mining, Environment, Oil & Gas
Pharmaceuticals
Medical & Biotechnology